The following services will be offered as EU-certified Real Estate Appraiser, Real Estate Valuer and Property Appraiser in Austria and in EU-Countries:
We can offer you our services in English, German but also in Italian, Spanish or French in professional quality.
Technical Analysis/technical due diligence of buildings
Real estate business due diligence
Real estate legal and real estate tax due diligence
Real estate market due diligence
Valuations, appraisals of Land, buildings (residencial and commercial)
Estimate of real estate projects and buildings
Evaluation of properties offered  for porchase
Opinion-Report of Real Estate Valuation (appraisal) – in english, german, and case by case in french, italian, spanish
Calculation and description of Marekt-Value of a Real Estate/Porperty
Brief Valuation for sale or purchase of a property
Extensive Consulting for Salers and Purchasers of Properties
Support and Advise in respect of Real Estate project finance
The above indicated real estate services will be offered by the EU-certified Real Estate Appraiser and real estate valuer Dr. Peter Wagner via the real estate expert and professionals non legal registered  cooperation network "Europe-Immo-Service" repectively Dr. Peter Wagner and Partners. The Clients and Mandators (ordering parties) have the benifits, that the coordination of all real estate services is at one unit. We offer our services for the following regions along: Austria specially Vienna, Lower Austria, Burgenland, Germany, Central East Europe, Hungary, Cech Republic, Slovakia, Slovenia, Croatia, South Europe, Italy, France, Spain
For the clients and mandators technical, legal , tax, real estate market end relal estate business oriented Due Dilinces will be conducted professionaly.
According to the order of the mandator the appraiser shall write brief (executive summury) or extensive Due Diligence and Valuation/Apraisal Reports.
The Real Estate Services of Dr. Peter Wagner providing the clients with Valuation, Estimate, Evaluation, Consulting, of Resindecial Properties, Artic Properties,Hotels, Office Builidng and Shopping Centers, Restaurants and Shops etc.
The Real Estate Appraiser and Real Estate expert provide to Sellers and Purchasers/Buyers of Properties/Real Estates standarized or tailer made real estate valuation and real estate consulting services
According to information need of the Client, The Buyer/Purcahser of a porperty /the company/the investor will be advised in respect of real estate/ property finance as well as regarding real estate project finanance.
Renumeration and Fees for the below indicated services
Fees are depending on the documents (copies), data and information provided by the client and on the expenditures for due diligence and on the number of languages by the real estate expert.
Reports with photos and document-copies in English, German and Executive Summaries in French, Spanish or Italian on demand.
Note: the below indicated fees are subject to alterations
Evaluations, consulting and brief general valuations of different real estates for sale and purchase € 350,00 to € 900,00
Detailled due diligence and real estate appraisals
REAL ESTATE VALUATION REPORTS FOR

condominium apartements € 800,00 to € 950,00
family houses € 850,00 to € 1.000,00
non developed land € 800,00 to € 2.500,00
(depending on the number of plots of land)
large residencial houses and multi-family-house-buildings (depending on flats) € 1.500,00 to € 5.000,00
for retail-shops € 1.000,00 to € 2.500,00
hotels; bed&breakfast-houses € 1.500,00 to € 7.500,00
(depending on the number of rooms and gastronomy-fazilities)
commercial industrial real estates € 1.200,00 to € 3.500,00
gastronomy real estates € 1.200,00 to € 2.500,00
valuations/appraisals of shopping-center, office-centers/office-towers, logistic-center, large multi-used real estates, special real estates € 2.500,00 to € 10.000,00
(the fees for centers and special properties depending on the number of areas, rooms and tenants).
Valuations, appraisals of really large complex industrial, commercial and special real estates will be conducted by cooperation-teams existing of experts and specialists (architecst, construction engineers and special technicians).
Note:
For special tailor made services with respect to sale and purchase transaction of real estates individual fees on the basis of cost estimated offer shall be negotiated.
Reference projects
Informative presentation of complex real estate services and real estate reference projects in Europe and Austria, provided by Dr. Peter Wagner.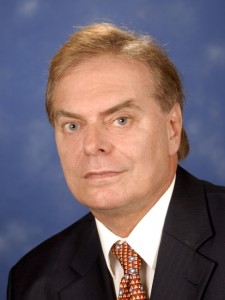 Dr Peter Wagner Bürostandort